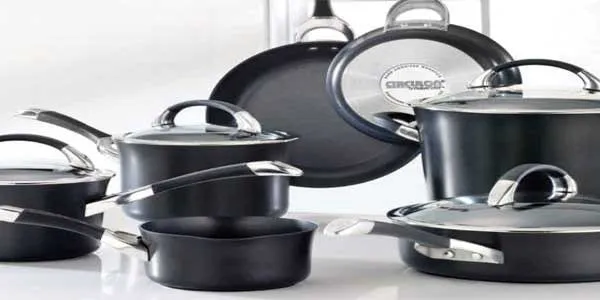 Cookware
Welcome to Cookware suppliers turkey & manufacturers center.
We supply for you the Cookware products you want to buy from Turkey.
Cookware Suppliers Turkey!
Pots are one of the most used products among kitchen utensils. It is in the first place among the kitchen utensils needed for cooking. For this reason, its consumption is very high around the world.
Turkey; has an important place in the world market in the production of kitchenware. Turkish cookware manufacturers, which produce according to the usage habits of each country and offer fast delivery options, are preferred by importing companies.
We work with cookware manufacturers who have proven themselves in the field. We supply cookware from the best manufacturers to our customers who demand kitchenware from our country.
At last, If you want to buy Home Appliances products from Turkey, you can contact us. https://goo.gl/maps/hoCaiZXchLMvyjD28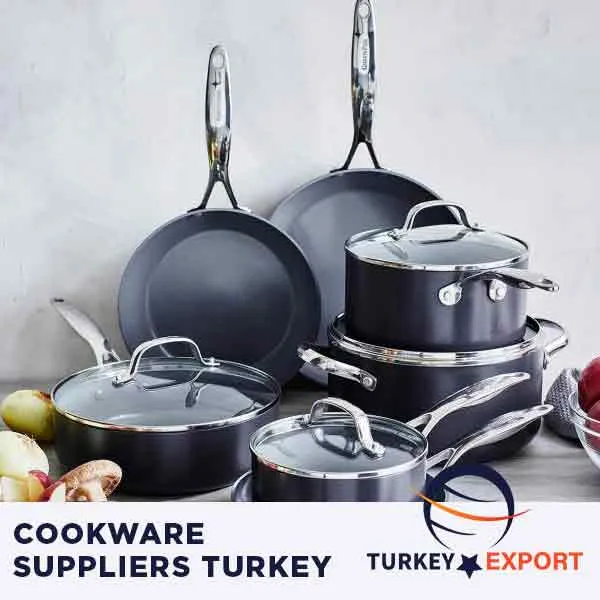 Cookware Suppliers Turkey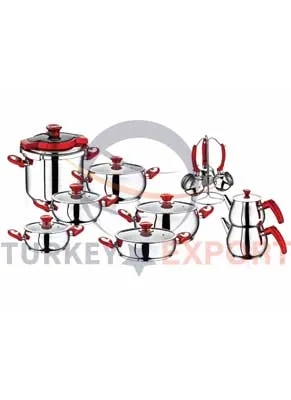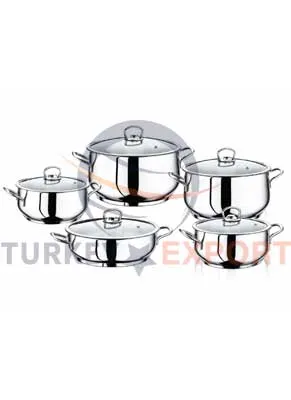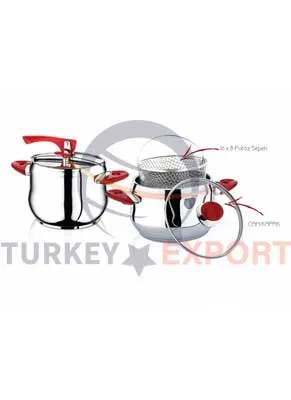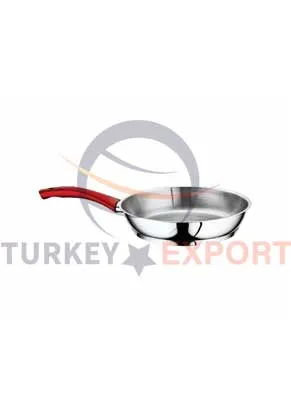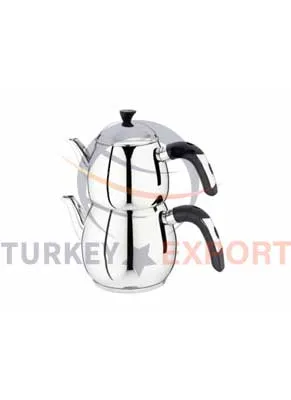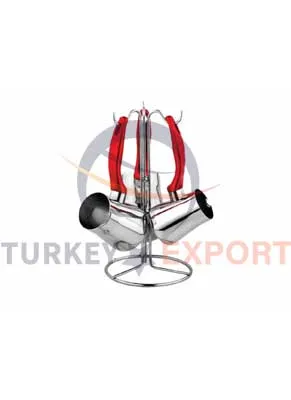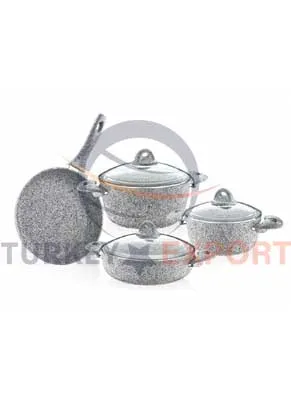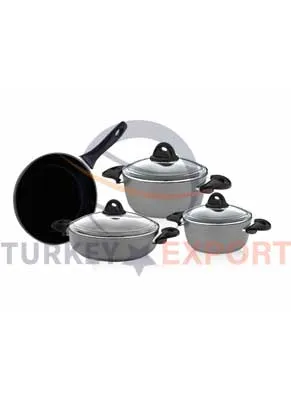 Pots and Pans
For amateur or professional users who love to cook, cookware stands out with their useful and stylish designs. Because, Cookware models, which are the secret of appetizing and delicious meals, meet different needs. So, You can find models designed in size for soup, ribs, rice and other juicy dishes, individually or as a set. Pots, which are the most basic cooking utensils to have at hand in the kitchen, meet different needs with different production materials. Skin models with different cooking and usage features such as steel, granite, cast iron and volcanic pots are also highly in demand with their stylish designs. You can choose the cookware models we supply with popular colors, attractive handle and lid designs for your kitchens or dowry.
Cookware Models
Each type of food has its own unique pot model. For casseroles, you may need a deeper pan, while for rice, you may need a wider, non-stick pan. While a smaller pot is ideal for soup, larger pot models may meet your expectations for juicy vegetable dishes. The pots, which stand out not only with their models but also with the materials they are from, respond to different needs. Meanwhile, You can find the best quality cookware from our company and examine the prices of the cookware.
Cast cookware models are the right choice for those who prefer to cook white and red meat or vegetables in their own juice. Thus, Those who want to consume low-fat or non-oily foods experience healthier flavors with the cast iron cookware set. Fireproof, non-stick granite cookware options also allow you to cook your meals with less oil, just like cast iron cookware. Cast pots can also be usable in the oven, unlike granite pot models. Pots and cookware made of granite material are highly appreciated by the users with their features such as even distribution of heat, slow cooling and easy cleaning.
One of the most frequently used pots in the kitchen is the steel pot models. Because, You can make delicious soups and meals with these stainless steel products. And, Thanks to the good thermal conductivity of the steel material, the dishes cooked in a much shorter time.Also, Among the cookware, steel cookware sets and pressure cooker models beautify the kitchens with their stylish cover designs. The different numbers of cookware brought together from different parts also attract attention with their prices. Cookware prices also vary according to the number of pieces, product model and material used.
Things to Consider When Buying Pots and Pans
If you have decided to buy cookware, "which cookware should I buy?" You can reach the right product by answering the question in line with your needs and expectations. Features such as your usage habits, your expectation from the pot, and the number of family members guide you in choosing the right pot.
Cast pans are among the ideal choices for oil-free cooking habits. Especially, if you intend to use it in the oven, the only suitable model for this is cast iron cookware.
Among the important features of the cookware set, the easy-to-clean products also come to the fore. Granite models with non-stick properties are among the recommended cookware models, thanks to their easy cleaning.
It is also among the important details that the granite material is of high quality and real granite. For this, you can have an idea about the quality of the material by doing a small weight test when purchasing a product. Since granite is a heavy material, the pot must also have weight.
Among the features to be considered is that the material used should have a quality that will not harm nature and living things. For healthier meals, you can pay attention to the fact that the steel sets have stainless properties, and that the granite and cast iron sets do not swell or spill.
It is also very important that the handles of the pots are made solid in order to avoid kitchen accidents. Furthermore, You can make the right decision by reviewing the cookware recommendation comments of the users. Eventually, You can immediately import the one that suits your needs among the cookware sets that designed with high quality and usefulness.
Cookware Suppliers Turkey
We export the products we supply from the best cookware manufacturers in Turkey to all over the world. The satisfaction of the customer is really important to us. For this reason, we deliver the best products to our customers at competitive prices. If you want to buy kitchen utensils such as pots from Turkey, it would be useful to contact us.