Shaving Products
Turkey's shaving products suppliers center.
Get a healthy and beautiful appearance with very useful shaving products.
Shaving Products Suppliers Turkey!
Firstly, As Shaving Products suppliers, we supply gilette brand razor blades. And also, we manufacture, wholesale and export cleaning and cosmetic products. Furthermore, with the demands of our customers, we supply products that we do not produce. Thus, One of them is shaving products.
The satisfaction of our customers is very important to us. Because, we supply products produced in high quality standards and recognized by the whole world. Meanwhile at very affordable prices. Meanwhile, If you want to buy shaving products from Turkey, please contact us.
Eventually, If you want to buy Shaving Products from Turkey, you can contact us. https://goo.gl/maps/hoCaiZXchLMvyjD28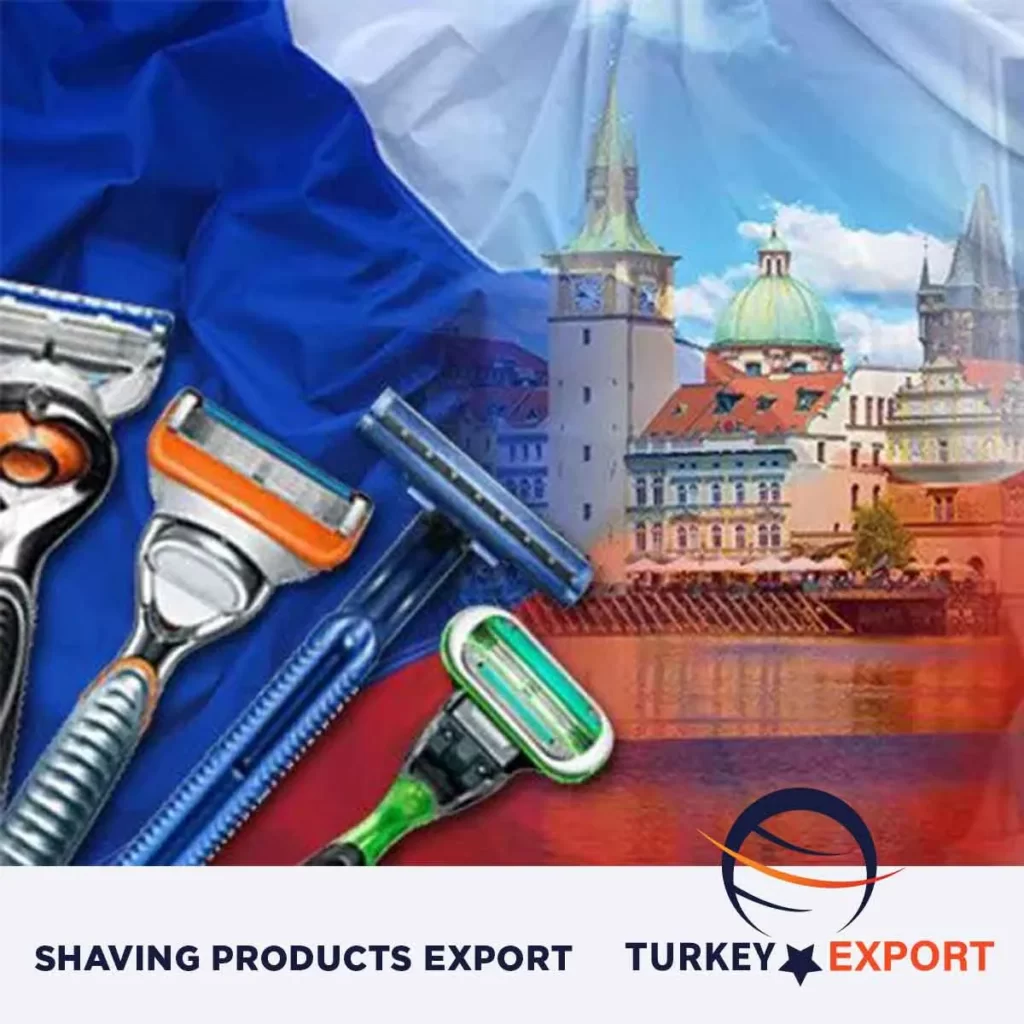 Shaving Products
Wilkinson Pronto Disposable Razor 5s
Gillette Venus Disposable Razor 4s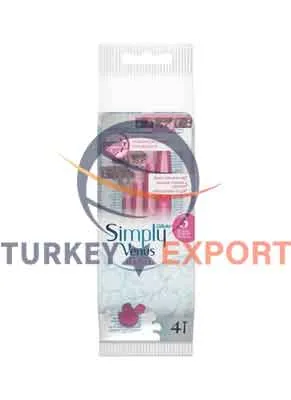 Gillette Venus Simply2 Disposable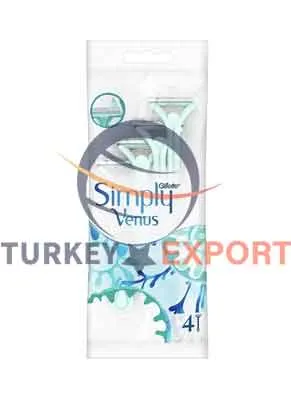 Basic Disposable Razor 5s Pink Pouch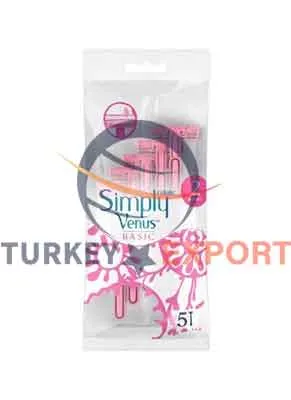 Gillette Up Breeze Comfortglide
Gillette Venus Riviera Blades
Skinguard Refill Razor Blade 4s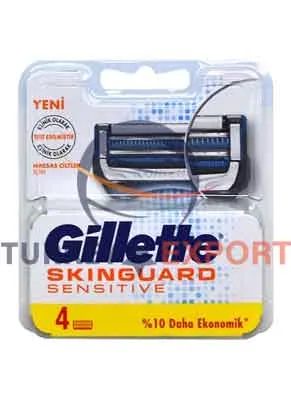 Gillette Sensor3 Shaving Razor 6
Sensor Razor Blades 8 Pcs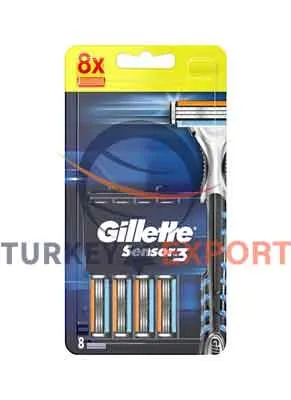 Sensitive Shaving Foam 200-100 ml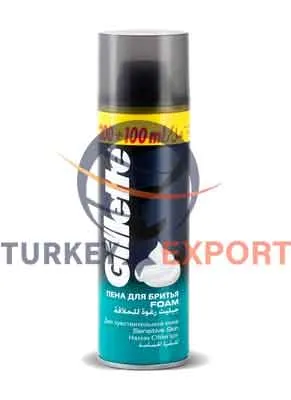 Permatik Razor Bag Bathroom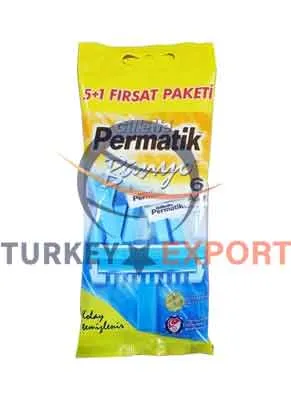 Gillette-Permatik-Razor-6-Pcs-Bag
Shaving Suppliers Turkey
Mach 3 Turbo Shaver 5 Spare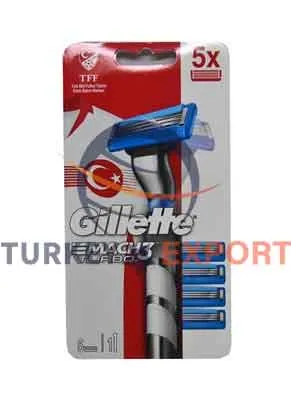 Gillette After Shave Balsam 50ml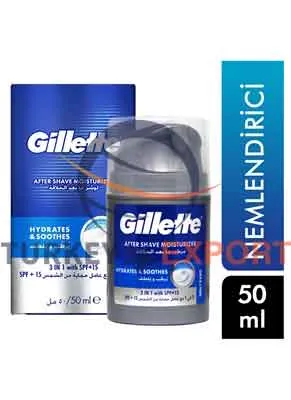 Permatik Pro 2 Razor Blades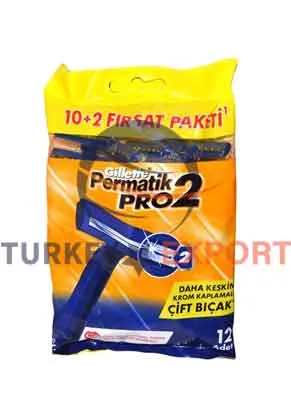 Gillette Mach3 Start Refill Razor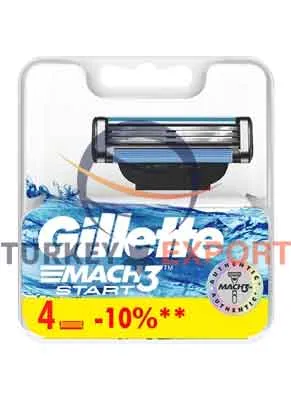 Gillette Mach 3 Start Shaver 2 up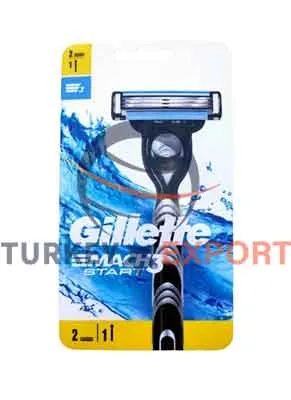 Shaver Hybrid 9 Spare Blades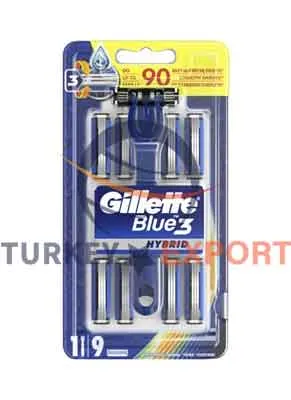 Gillette Fusion Proglide Refill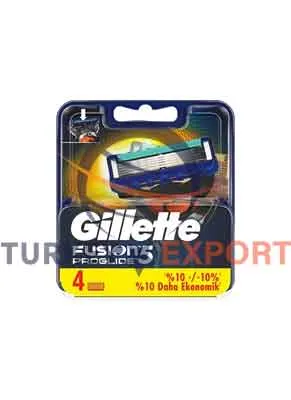 Blue 3 Razor Blades-6-2-Blister
Gillette Blue 3 Blades-8-Blister
Blue-3-Comfort-Razor-Blades-3-1
Gillette Blue 2 Plus Razor Blades
Venus Refill Razor Blade-4s-Breeze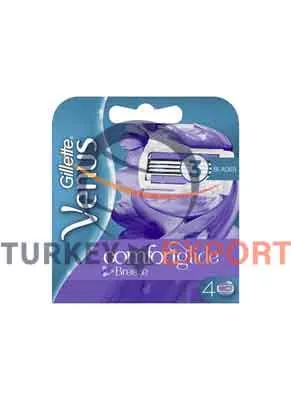 Shaving Products Suppliers
Not only, Razor blades that provide the easiest and fastest shaving creams, gels and foams that protect and nourish your skin are waiting for you in the wide shaving products category of Turkey Export Line. Thus, You can buy shaving products of the most reliable brands at the most affordable prices from all over the world. Because, Our products are for wholesale only. So, There are reasonable price advantages for companies that import shaving products.
Meanwhile, You can buy the best quality Gillette and Wilkinson Sword razors, and shaving foams from Turkey, which do not irritate your face, are easy to use and safe, from our company at the most affordable prices.
Razors and Shavers
Firstly, System shavers that offer longer usage with replaceable spare blades and disposable blades that offer more practical use have special designs that make shaving easier and safer. Thus, Double-blade, triple-blade and five-blade razors and razor blade refills allow you to get all your beards in one go. Because, Permatik razors, which have special models for beard and bath shaving, have a combed structure and special blades that provide additional protection and convenience. Lastly, Permatik color chart, permatic bath and other disposable razor blade products are always on Turkey Export Line at the most affordable wholesale prices!
Meanwhile, Gillette Blue3, Razor Mach3, Blades Fusion, Gillette Skinguard system shavers are specially produced for different face and beard types. And also, models with or without batteries are sold in wholesale at the most affordable prices for our customers.
Shaving Foam and Shaving Gel
Not only, shaving foams but also shaving gels are indispensable for an easy and healthy shave that does not burn the face, soften and lubricate the face and beard. Furthermore, This prevents the razor blade from causing facial tension, irritation and redness. Because, With the right choice of shaving foam and shaving gel, even those with the most sensitive skin type can shave painlessly and smoothly. So, easily buy the cheapest Gillette shaving gel, Nivea shaving foam, Wilkinson shaving products.
Lastly, Turkey Export Line, which offers the most preferred, most reliable and best quality products at the most affordable prices. Most importantly, delivers to the address you specify wherever you are in the world.