Staple Food
Turkey's staple food suppliers center.
We wholesale and export basic foods that are indispensable in every home.
Staple Food Suppliers Turkey!
Basic foods are indispensable for every home. For this reason, it is widely consumable around the world. Thus, Our company meets the demands of companies that want to buy wholesale basic food from Turkey in the most accurate and fast way.
The basic foods you will buy from Turkey are high quality products produced under hygienic conditions and at affordable prices. Meanwhile, It is an opportunity not to miss for importing companies. So, we work by keeping customer satisfaction at the forefront, and we gain new happy customers every day. Wouldn't you like to work with us too?
If you want to buy staple foods from Turkey, you can contact us. https://goo.gl/maps/hoCaiZXchLMvyjD28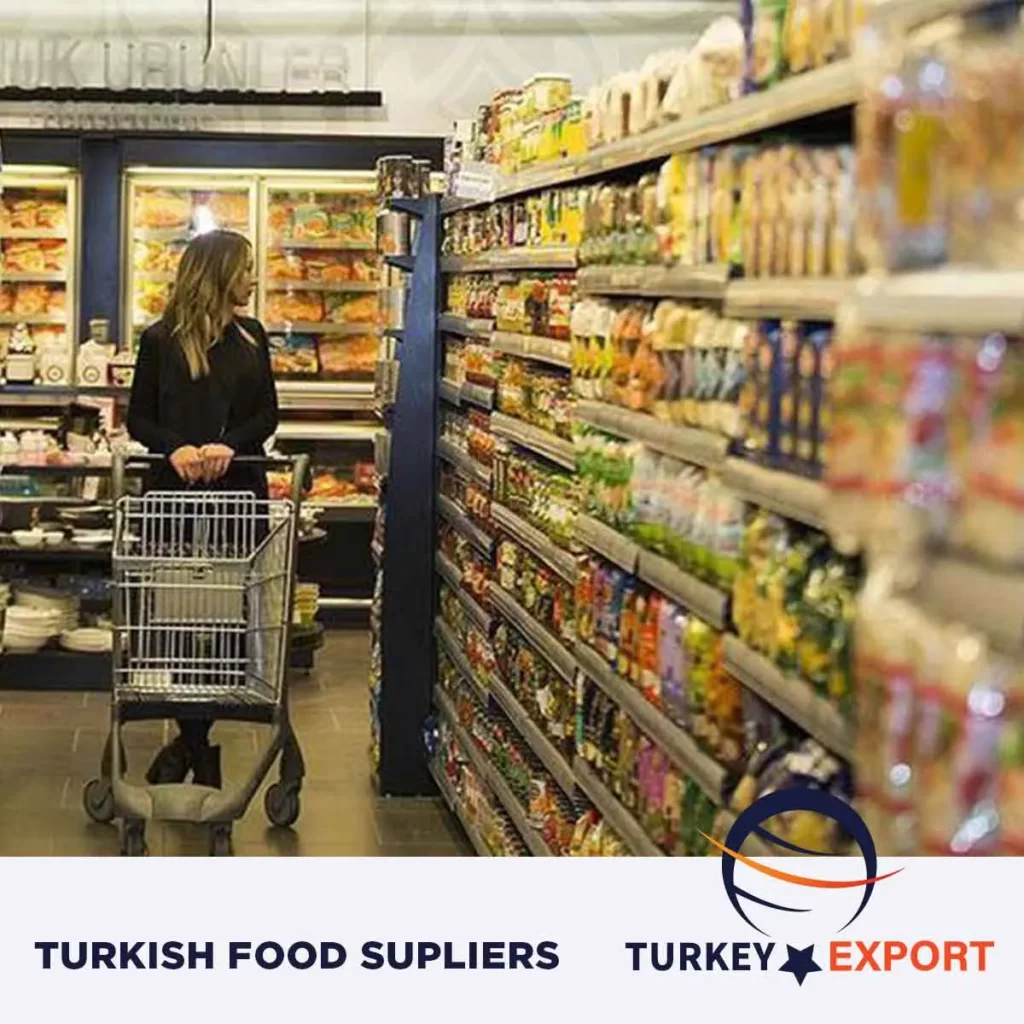 Soup and Bouillon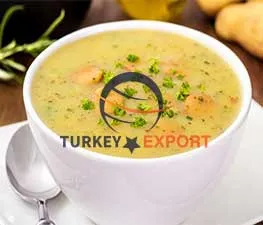 Dry Legumes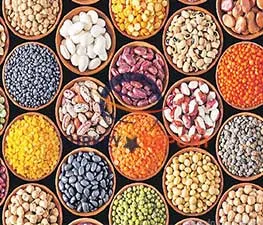 Pastry & Cake
Sugar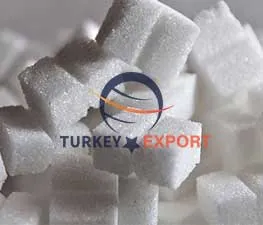 Desserts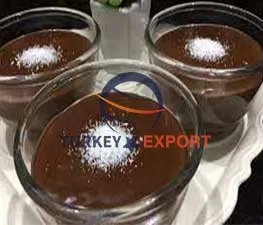 Spaghetti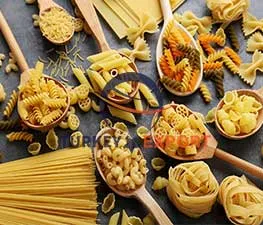 Salt
Spices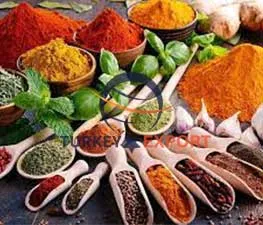 Food For Breakfast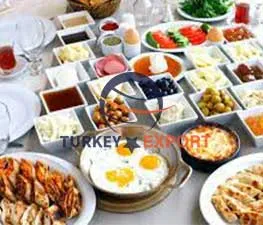 Sauces
Staple food suppliers Turkey!
Our company meets the basic food demands of customers from many countries. If you want to buy staple food products, it will be enough to contact us. If the product you are looking for is not in the list, just ask us for more.
Wholesale Food Products
Food products make up a large part of our daily diet. Because, A wide variety of food products fill our refrigerator, from breakfast products to legumes, ready meals and canned goods to cakes and pastries. Instant soups, meat bouillon and tabuk bouillon products that flavor our pilaf, delicatessen products consumed at breakfast, and basic foodstuffs such as sugar and salt are among the most consumed and found in every household. In addition to daily food products, frozen foods, canned foods, ready meals, which can be prepared quickly and easily, are among the food products consumed by employees and students. Another most consumed food product is snacks. Since the packaging process carried out without contact with air during production activities, it also complies with health standards.
While shopping for wholesale food products, it is important to choose healthy and delicious products and the reasonable price. When choosing between food products, consumers pay attention to the fact that they comply with health standards and are delicious. Therefore, In this context, people are looking for products suitable for their own taste. It is necessary to keep food products in the refrigerator to prevent food from spoiling. Pulses, rice, chickpeas or other food products, which are among the dry food products, should store in an area that is not exposed to sunlight and moisture.
Legumes and Foods
Pulses are one of the main food products, which are nutritious and healthy foods. You can buy raw and cook it yourself, or you can choose ready-made or canned food and save time. Pulses, which have a large place in Turkish cuisine, are cheaper when bought wholesale. Meanwhile, You can make delicious and healthy pilafs with wholesale rice and wholesale bulgur products. And also, you can meet your wholesale chickpeas, wholesale beans, wholesale lentils and other wholesale legumes needs at the cheapest prices from Turkey Export Line. You can enrich your table with Reis food products, wholesale Yayla ready meals, Organic Gourmet foods, rice and bulgur varieties. You can see the cheapest wholesale pulses prices from our company and you can shop easily.
Ready to Serve Food
Ready meals and cannned foods, are one of the most consumed food products and the biggest helpers in the kitchen, can be prepared easily and in a short time, as they have a taste that competes with the meals you make at home. You can buy Tukaş canned foods with most affordable wholesale prices, including boiled chickpeas, stuffed leaves, okra and other olive oil dishes, appetizers such as tomato paste and eggplant and salad.
Considering that most people do not eat without tomato paste, we would like to reach the tomato paste types that we consume very quickly and easily. By using jars of tomato paste and canned tomato paste, we can easily cook our meals and save time. Pickle prices are affordable here. And also, We deliver Kühne pickles, Penguin hot pepper pickles, jalapeno pickles as well to your door easily thanks to the Turkish Export Line. Soup varieties, are widely consumed food product, are also indispensable in Turkish cuisine. You can get delicious, healthy and nutritious food thanks to Knorr quick soup products that can be prepared easily. Thanks to the cheapest wholesale prices offered by our company in soup varieties, you can shop profitably.
Pasta and Noodles
Pasta and noodle food products, which are at the base products of fast and practical meals, are easy to prepare and have nutritious properties. There are different types of pasta, such as butterfly pasta, bow pasta, spaghetti. Menwhile, you can enrich the Filiz, Noah, Barilla pasta varieties cooked by boiling in water with pasta sauces. You can easily prepare your meal in a few minutes with noodle varieties with different flavors such as chicken noodle, vegetable noodle, effect noodle, flavored noodle, curry noodle. You can buy Indomie noodle varieties and Nudo noodle products at the cheapest wholesale prices from us.
Cake and Dessert Ingredients
You can prepare delicious snacks with cake and dessert ingredients, pastries, puddings and powder desserts. Wholesale Pakmaya food and pastry ingredients, Kenton food products, Dr Oetker dessert and pastry supplies are here at the cheapest prices. Do not miss the opportunity to buy yeast, baking powder, vanillin and other sweet and pastry products at the cheapest wholesale prices.
Salt, Sugar and Spices
You can see the best wholesale prices for salt and sugar varieties, which are indispensable for foods and sweets. Different types of salt such as table salt, himalayan salt, rock salt, powdered and sugar cubes add flavor to your food. We obtain Spices and condiments from different plants. We consume by adding them into dishes and sauces or by sprinkling them on. Spices such as black pepper, chili pepper, cumin and mint are among the most consumed food products. You can prepare more delicious meals with Akman spice varieties, İnci spice products, Reputable organic salt varieties and spices.
Snacks
Snacks, which we consume as snacks, which is one of the best selling food products, are among the most basic food products that everyone has at home. Snack products such as chocolate, wafers, nuts, dried fruits, chips, biscuits, chewing gum, sweets, ice cream mostly we eat in front of the TV or computer, and some snacks also included in the ingredients or sauces of creative meals and desserts. Milka chocolate varieties, Cino chocolate products and chocolates of other best-selling brands are on the Turkish Export Line at the most affordable wholesale prices.
You can sweeten your mouth with sugary and bubble gums, mint and menthol chewing gums, fruit chewing gums and other types of chewing gum, and make your breath fresh and fragrant. You can buy Falim 20 and 100 pack gums, Şıpsevdi 100 pack chewing gums, Nazar 100 pack chewing gums, Vivident chewing gum varieties, First 12 pack chewing gums and other best selling chewing gum brands' products at the most affordable prices from Turkey.
Salty cookies and crackers are usually consumed with tea, while sweet cookies and biscuits are consumed with coffee. The products of big brands such as Ülker, Eti and Oreo are highly preferred in biscuits and crackers, which are also consumed with fruit juices, cola, soda and other soft drinks. You can also supply the best-selling biscuits and crackers from us at the most affordable prices.