Kızılay soda suppliers Turkey: The basic condition of a healthy life is related to the establishment of a balanced diet routine. For this reason, in a natural diet, the body should receive all kinds of nutrients, vitamins and minerals in the ratio it needs. In addition to solid foods, a balanced diet established with a variety of beverages. Mineral water, one of these drinks, is a highly beneficial beverage and its consumption is also important.
Turkey, which is one of the countries where soda production is made, exports soda to many countries. As Kızılay soda suppliers in Turkey, it is possible to buy Kızılay soda in wholesale form wherever you are in the world. Also, It will be enough to contact us. Our company has been in the food and beverage wholesale and supply business for many years. We are responding to the increasing demands in the best way. https://goo.gl/maps/hoCaiZXchLMvyjD28
Mineral water also known as soda, natural mineral water or natural spring water. "What is mineral water?" For the answer to the question, a short is a consumer product with various benefits. Mineral water is a very low calorie beverage. Therefore, it can be easily consumable in daily life. It is mostly preferrable to meet the mineral and fluid needs of the body. eventually, Individuals who consume mineral water take a large portion of the minerals their bodies need thanks to this drink.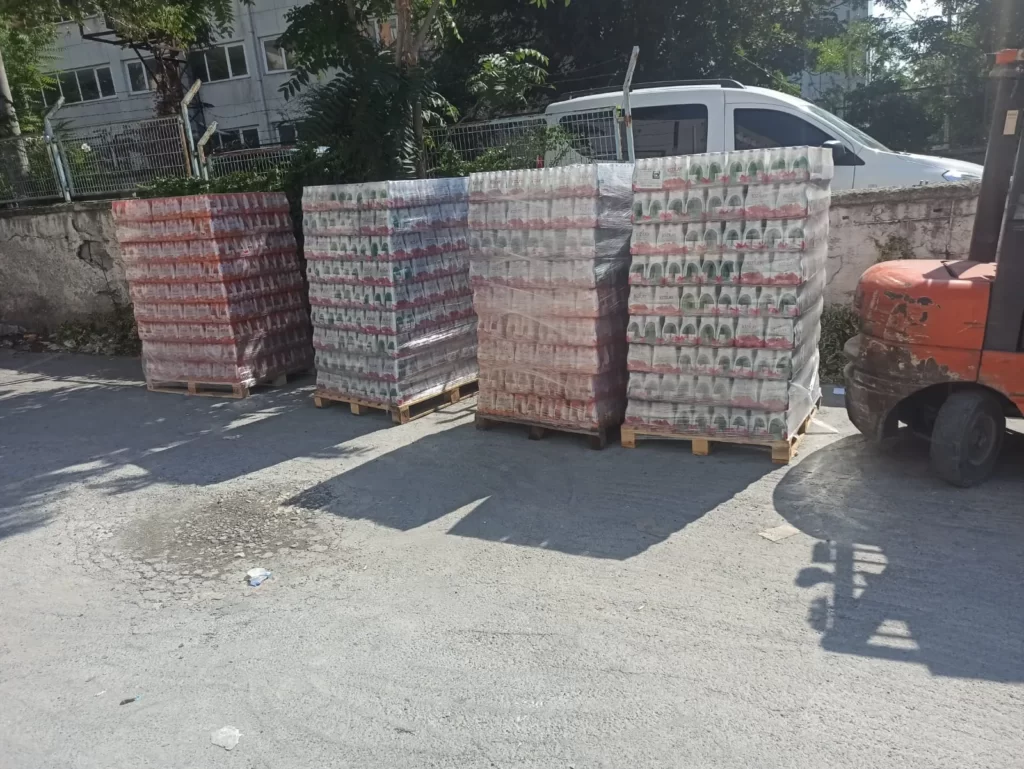 Mineral Water Content
Mineral water is a drink rich in zinc, magnesium, potassium, calcium, sodium, fluoride, iodide, chloride and bicarbonate. Each of these components provides different benefits for the body. Because, The nutritional value of soda varies according to the varieties. Meanwhile, Mineral water brands are effective in determining these rates. There are many soda brands on the market. Kızılay, Sırma, Beypazarı, Akmina, Uludağ, Perrier and Freşa are the most well-known soda brands. And also, The content ratios of each of these brands vary. The pH value of mineral water varies between 6.3 – 7.1. Each of the constituent minerals in the mineral water content provides different benefits for the body:
| | |
| --- | --- |
| Magnesium: | In addition to providing energy production in the body, it is important for supporting the heart, muscle and nervous system. The magnesium value in an ideal mineral water should be at least 50 mg/L. Magnesium intake is of high importance for heart health. |
| Sodium: | It is one of the most important minerals for the health of the digestive system. It provides the use of iron in the body. It is also very important in terms of maintaining water balance. |
| Calcium: | It is the most important mineral for bone and dental health. Calcium mineral taken in mineral water provides high benefits like dairy products. The ideal calcium ratio in mineral water should be at least 150 mg/L. |
| Potassium: | It is important for maintaining acid balance in the body. This drink is a drink rich in potassium. Potassium is an essential mineral for the body in terms of regulating cell metabolism as well as maintaining water balance. |
| Fluoride: | It is an important mineral for the protection of teeth and bone health. |
| Iodide: | It ensures a regular operation of thyroid hormones in the body. Iodine intake is very important for the body. |
| Chloride: | It plays an important role in the healthy functioning of the digestive system. Fluid balance in the body is achieved by chloride. |
| Sulfate: | It has the feature of supporting the functioning of the intestines. It has a digestive effect, especially for people with stomach problems. Consumption of mineral water with high sulfate value provides high benefits in the fight against constipation. |
| Bicarbonate: | Provides relief in health problems such as heartburn and ulcers. Uric acid excretion is facilitated by the bicarbonate found in mineral waters. In this way, it helps to prevent the formation of stones in the kidneys. An ideal soda content should contain 600 mg/L bicarbonate. |
Mineral Water Types
There are two types of mineral waters, plain and fruity mineral waters. Mineral water is best determine by personal taste. Some people claim that plain drinks have a bitter taste. In this case, the best option is to consume flavored mineral water. Fruity mineral water is a beverage rich in vitamin C. Soda lemon known as vitamin C soda and mostly preferred.
Mineral waters we offer for sale in different weights. 200 ml soda is one of the best selling and disposable drinks. Soda 500 ml and soda 600 ml generally preferred by dieters. 1 liter mineral water is especially preferrable by families. Soda 6-packs and soda 24-packs are often purchased.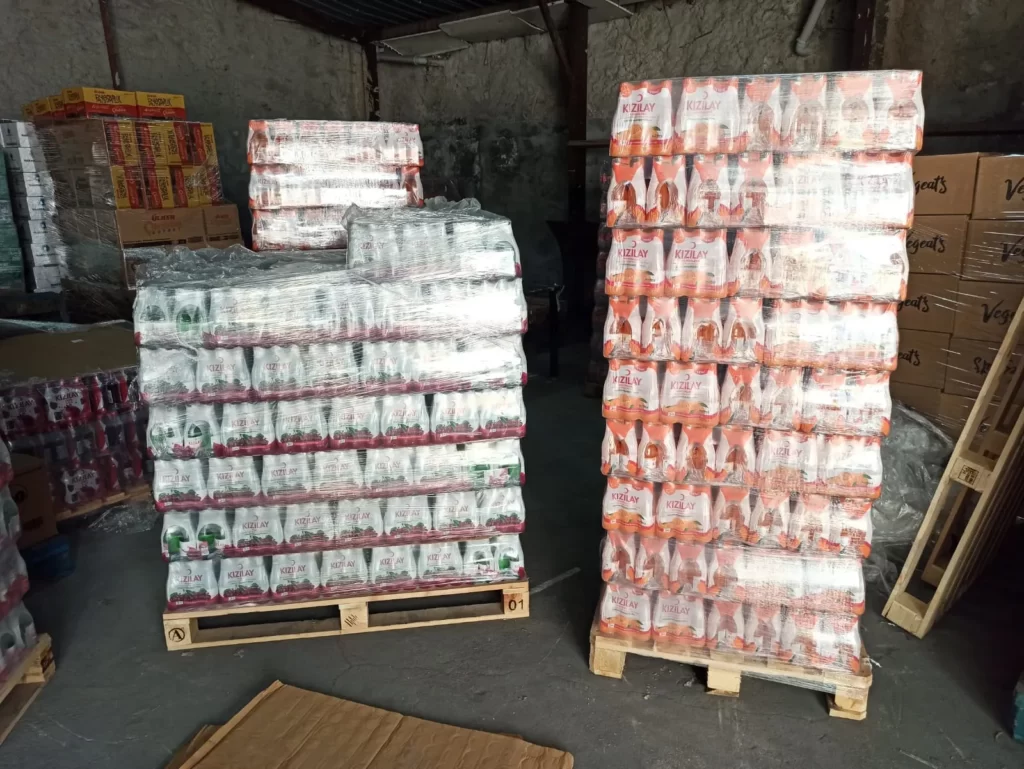 Healthy Life with Mineral Water
Mineral waters are a drink with rich content and high nutritional value. Therefore, its regular consumption is recommended by experts. Regular consumption of soda has many benefits. These effects, which we can also call mineral water benefits, are important for a healthy life. It helps to beautify the skin and tighten the body, as well as to support the digestive system. Lastly, Thanks to the various minerals in its content, it increases the body's resistance. In this way, you will have a more vigorous and healthy body.
Soda consumption not only has physiological but also therapeutic effects on individuals. So, Physiological effects can be stated as the skin being alive and tight, and the tooth structure that looks strong and beautiful. Therefore, The therapeutic effects are supportive of the health status. Because, Consumption of mineral water is beneficial for the prevention of kidney stone formation and the treatment of urinary tract infections. The use of mineral waters also has positive effects on metabolism. It is known to have positive effects in the treatment of gallbladder laziness.
Thanks to the minerals that facilitate digestion, it contributes to the acceleration of metabolism. Thus, it supports the weight loss process. Regular consumption of mineral-containing water helps the body enter the desired form. Consumption of mineral water for diabetic patients strengthens the effect of insulin. The most accurate and reliable address for lemon juice prices and mineral water prices is Turkey Export Line. With the assurance of shopping, you can access the original mineral water varieties and buy the products immediately with the best price offers.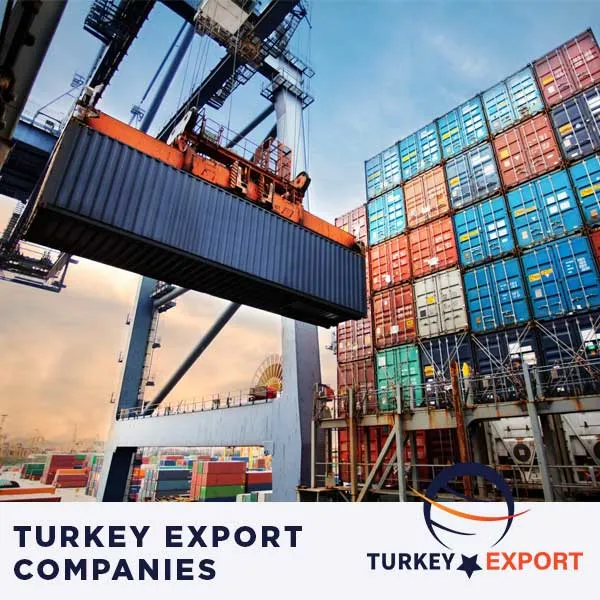 Turkey Export Companies; Due to the increasing logistics costs and changing world balances, they have…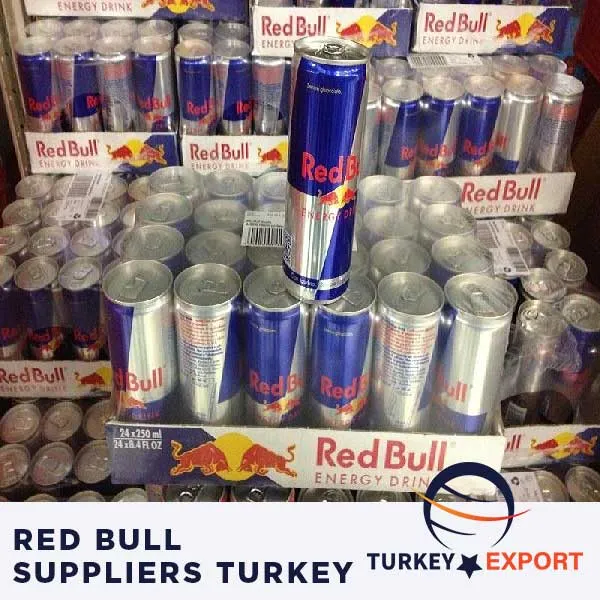 Red Bull Suppliers Turkey; Red bull, one of the most consumed energy drinks around the…
Kızılay Soda Suppliers Turkey FAQ
What Does Mineral Water Do?
"What good is mineral water?" There are many possible answers to the question. Because, Its usage area and benefits are quite wide. The most common use of mineral waters is consumption to relax the digestive system. Meanwhile, It has a high contribution to facilitating post-meal digestion. Thus, It is one of the indispensable consumption products of people with stomach problems. The sodium and potassium in its content help alleviate stomach problems. Mineral water, which is widely used, is consumed for various reasons. There are many uses of mineral water in daily life.
What are the Usage Areas of Mineral Water?
It has incredibly effective results for skin, hair and stomach. In addition to being consumed as a beverage, it is also frequently used for medical and aesthetic reasons. When mineral water is used for hair, it helps hair look shiny and lively. It is also often used to combat the problem of dandruff. When it is preferred for the skin, it reduces the stained appearance. In addition to tightening and beautifying the skin, rich mineral waters are used to provide moisture balance. The use of mineral water contributes to the slowing down of wrinkle formation. You can also use mineral water as a make-up remover. Mineral water provides deep cleaning and a feeling of freshness on the skin. You should use it regularly to get positive effects on the skin.

The benefit of mineral water is also frequently used in the field of gastronomy. This type of usage is not common and not very well known. By preparing the pancake dough with soda, you can get much softer pancakes. You can also use mineral water instead of oil for low-calorie roasts. In this way, your meat will be healthier and tastier.