As Nescafe suppliers Turkey, we supply and wholesale Nescafe at home and abroad. Nescafe, the coffee brand of Nestle, is a product that is consumed fondly all over the world. This situation increases the demand for nescafe. If you want to buy wholesale Nescafe, you are at the right place. You can quickly learn stock and price information and create an order via Whatsapp.
Nescafe Gold 900 g
Do not give up the Nescafe brand in coffee, which is one of the most suitable choices for people who have difficulty starting the day! Nescafe grinds delicious coffee beans and makes them ready for use. At this point, it is worth noting that no concessions are made on compliance with health conditions or taste.
It will be much easier for you to say hello to the day with the wonderful smell of coffee. In a short time, you can prepare your coffee with hot water and start work with a vigorous mind. Nescafe continues to be appreciated with its content that satisfies at every point, from packaging processes to the supply of coffee. Another positive feature is that accepted worldwide!
It would be much more accurate for people who will buy Nescafe Gold 900 Gr to prefer Turkey Export Line! Especially if you are sensitive about affordable prices, you will not find a lower price than us. In addition, all necessary precautions have taken to avoid any disruptions in the shipping phase of the products which you chosen to deliver to your warehouse. You can only make wholesale purchases through Turkey Export Line!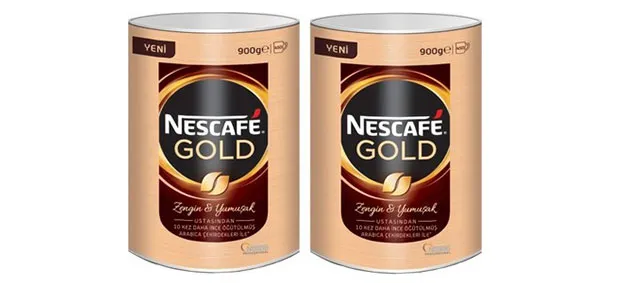 Nescafe Classic Eko 200 g
Nescafe Classic Eco packages contain 200 grams of classic Nescafe coffee. Nescafes produced with quality coffee beans grown in tropical climates offer you an indispensable coffee pleasure with its unique taste.
You can meet your coffee needs for a long time with Nescafe Classic Eco packages, where you can enjoy coffee in each cup. Nescafe Classic Eco packages, which are an economical package, produced with special roasting methods and spraying techniques.
Ideal for those who cannot give up on classic tastes, Nescafe Classic Eco packages included in our coffee category. In order for your coffee to be fresher and more delicious, it is sufficient to first pour the coffee into your glass and then add the hot water.
You can send your orders to us via whatsapp or our e-mail address and have them delivered to your address.
Nescafe Classic Eko 100 g
High quality coffee beans grown in the tropical climate come back to you as a great product with the Nescafe experience, with Classic Ekopaket. You will feel better with Nescafe Classic, one of the indispensable drinks of the years. Robusta's dominant name and high caffeine content helps you stay fit during the day.
With a cup of Nescafe you will consume during the day, you can refresh your energy and continue the day in a more vigorous way. It is one of the best hot drinks that you can serve with your friends in the business environment and to your guests. The formula of freshness and vitality all day long included in Nescafe Classic Eco-pack.
Nescafe Classic Ekopaket, which offered for sale in 100 Gr packages in the coffee category, is waiting for you.
Nescafe Classic 50×2 g
Nescafe Classic, which is an ideal choice for those who prepare their own coffee according to their own taste, especially those who enjoy the pleasure of coffee, allows you to experience the wonderful aroma and smell of coffee to the fullest. You can also drink it by adding different flavors such as sugar and coffee cream.
Thanks to the caffeine it contains, Nescafe Classic delays your transition to sleep. It energizes and preserves your power of concentration. Coffee, which also helps you focus more easily, also can be drinkable at any time of the day.
The package contains 2 grams of product. This product is in the coffee category of Bizim Toptan internet store. There are 50 products in the package, each of which is 2 gr. For other product types that crown your coffee pleasure, just visit the internet shop.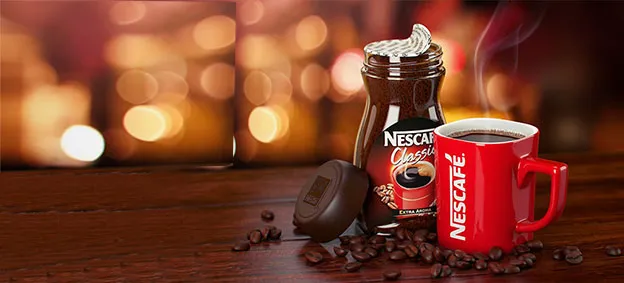 Nescafe Crema Latte 24×17 g
We would like to crown your pleasure by leaving you alone with your favorite creamy and sugar-free Latte. Nescafe Latte, which sold in packages with its aroma that will delight your taste buds, is with you wherever you want, with a single click! You can also find our product in our coffee section.
You will spend a more enjoyable day with Nescafe. With a hot Nescafe, you will take a good break to refresh yourself and work more vigorously during the day. option, Nescafe is waiting for you on our site.
Nestlé is the world's largest food and beverage company. It brings together more than 2000 global and local brands in 191 countries of the world. Nestlé's aim is to improve the quality of life and contribute to a healthier future. It works to create a better and healthier world. It aims to encourage people to lead a healthier lifestyle. Thus, it contributes to society. It works to create a better and healthier world. You can bring this flavor to your home with one click.
Nescafe Gold 50×2 g
Disposable ones for fresh coffee consumption can be preferred. Coffee is served in disposable bags. Buyers can brew coffee for single use. It is clear that especially coffee lovers prefer this way and they are starting to consume.
Nescafe, one of the famous coffee brands, continues to exhibit its packages. It offers coffee alternatives with and without milk. Likewise, those with or without sugar can be considerable. Nescafe Gold 50x2Gr, which consists entirely of coffee, can also be preferable.
The product offered as Gold does not contain sugar and milk. Only coffee bags are allowed. 50 single-use bags have exhibited. Each bag contains up to 2 grams of coffee. In other words, it is clear that it was designed to be a single-use drink.
As a result, coffee lovers can review this package. You will be advantageous because there are 50 coffees in it. As a matter of fact, coffees exhibited and consumed fresh. The product, which takes its place in Nescafe suppliers Turkey Export Line, will not burn your pockets due to its economical prices.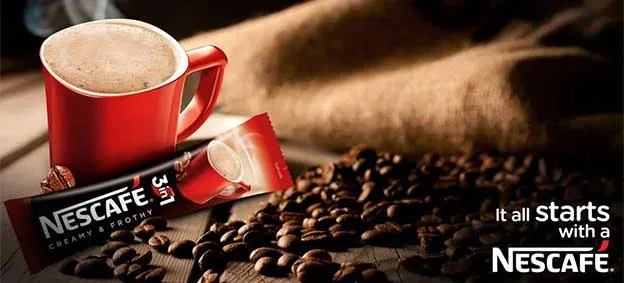 Nescafe 3in1 96×17,5 g
It allows you to make a practical and delicious coffee wherever you are. You can consume as a product that reflects the classic taste of Nescafe. You can be happy to serve your family and loved ones. The products in this 96-pack sold must mix with hot water immediately. The coffee content, which melts when it meets with hot water, will dissolve in a short time.
Considered among the ready-to-drink beverages, this 3-in-1 coffee can be stored for a long time in the package due to the fact that the product is prepared in the form of aroma and powder. And a glass of hot water is enough for its preparation in a glass. Due to its practicality, it is among the most preferred hot drinks in recent years.
Especially those who do not want to deal with combining sugar and cream separately at work can meet some of your energy needs with this coffee. At the same time, the caffeine in the product becomes more active in your mental activity and you can spend your study time much more productively. It is among the delicious and practical products that you can try right now.
Nescafe Gold Jar 100 g
Thanks to its fresh unique scent, carefully selected coffee grains and soft drink, Nescafe Gold is the indispensable drink of your coffee breaks that you can take at any time of the day.
If you want to get more delicious results while preparing your coffee, you should first put your coffee in the cup and then add water to it. In this way, you can ensure that the coffee dissolves faster and better with hot water. Putting 200 ML of coffee in a glass will be enough to prepare your delicious and warm coffee.
Gold jar coffees produced by Nescafe in our coffee category contain 100 grams of coffee. You can use our Turkey Export Line internet store to deliver your orders to us and you can have your orders delivered to your door in the fastest way possible.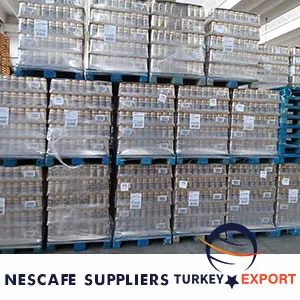 As Nescafe suppliers Turkey, we supply and wholesale Nescafe at home and abroad. Nescafe, the…
Nescafe Suppliers Turkey FAQ
Is Nescafe produced in Turkey?
The brand, which has more than 500 factories in many countries, also has factories in Turkey. In this case, Nescafe produced in Turkey is sold domestically and abroad.
How can I buy Nescafe wholesale?
Turkey Export Line is the distributor of Nescafe as well as the distributor of many brands. Companies that want to buy instant coffee wholesale for 2022 can apply to our company and buy instant coffee.