As Nutella suppliers Turkey, we deliver the wonderful taste to the address wherever you want in the world. Haven't you tried Turkey Export Line yet? Nutella, one of the most special brands in the world, is considered one of the chocolate varieties that individuals of all ages love to consume with its Nutella 750 gr Cocoa hazelnut cream chocolate options. Dessert needs can be met by combining intense chocolate and hazelnut flavors in a very harmonious way. Products produced with 100% natural materials consumed plain or on slices of bread at any time of the day, especially for breakfasts. If you want to feel the happiness of chocolate, you can meet your sweet needs and take your energy to the highest level with Nutella 750 gr cocoa cream, hazelnut chocolate jars.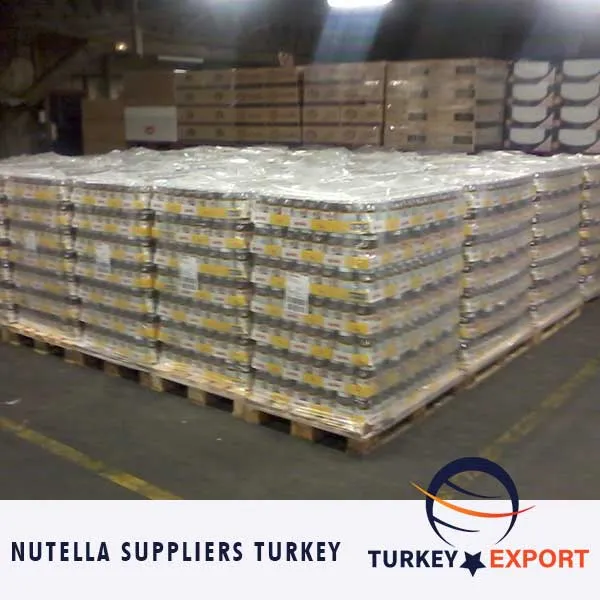 Nutella is produced by Italian company Ferrero Spa, known as one of the preferred brands in the world. The main components of Nutella chocolate is sugar and palm oil. 100 grams of Nutella is about 540 calories. In addition, 13% hazelnut, cocoa salt and skimmed milk used in the cream. For more information, you can review the guidance of nutella suppliers Turkey.
Nutella Glass Jar 750 gr Cocoa Hazelnut Cream Prices
With the guidance of Turkey Export Line, you can complete your online grocery shopping at affordable prices. Meanwhile, You can list the prices of Nutella 750 gr cocoa hazelnut cream that you want to have from the Turkey Export Line market section. To view the current sales prices of different markets on a single website and proceed by comparing prices. You can expand your search area to reach the right result in a short time. For this, you can specify the brand in the search bar. Also, You can view the hazelnut cream varieties of the Nutella brand and compare the prices between the varieties. Meanwhile, You can list hazelnut cream products of different brands. So you can see more products and make a detailed review. As a result of your examination in the Turkey Export Line market, you can quickly find the product that suits both your budget and your needs.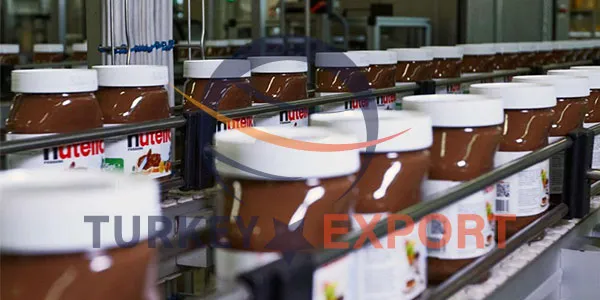 Nutella Glass Jar 750 gr Cocoa Hazelnut Cream Varieties
Nutella hazelnut cream varieties come to the fore with their weight difference. This spreadable hazelnut cream is only available in glass jar packaging. Nutella has 25 gr, 400 gr, 450 gr, 500 gr, 500 gr, 630 gr, 700 gr, 750 gr and 1 kg package types. Nutella with hazelnut cream emerges with the cocoa shortage in 1946.
The first Nutella produced by Pietro Ferrero as a hard cream that you can cut and spread on bread. Later, this date it filled in jars in a more fluid form. Before taking the name Nutella, this cream called as super cream for many years. The Nutella brand is developing another product called Nutella Go. In this product, grissini offered for sale as a package, as well as cocoa hazelnut cream.
Nutella Glass Jar 750 gr Cocoa Hazelnut Cream What Should Be Considered While Buying?
To learn about Nutella cocoa hazelnut cream, you can make a detailed content review. In 100 gr Nutella hazelnut cream; 2252 kJ of energy, 539 kcal of energy, 30.9 g of fat, 10.6 g of saturated fat, 0.1 g of trans fat, 52.5 g of carbohydrates, 56.3 g of sugar, 3 g of fiber, 6.3 g of protein and There is 0.107 g of salt. Nutella cocoa hazelnut cream produced in spreadable liquid form. In this way, it is usually preferrable for breakfast. It is also widely usable in desserts. The product offered for sale in glass jar packaging should not expose to high heat. Nutella cocoa hazelnut cream can also be used by freezing or melting in the freezer. These and similar methods are preferrable to use in more liquid or more solid form.
Air Freshener Manufacturers: Definition and Industry Position In this academic blog, we will focus on…
Nutella Suppliers Turkey FAQ
Is Nutella made in Turkey?
Nutella is a brand owned by the Ferrero Group. This multinational company opened its facilities in Turkey as of 2015 and made investments in this direction. Hazelnut collection and production facilities are in service in Turkey.
Is Nutella Halal in Turkey?
Although they answered no to this question on their official twitter accounts, they made statements that would correct this situation. It also has halal certificates for its products. It is possible to say nutella halal for the year 2022.