Red Bull Suppliers Turkey; Red bull, one of the most consumed energy drinks around the world, is among the prominent brands. Due to increasing logistics costs, redbull importing companies prefer red bull suppliers in Turkey. For this reason, redbull is one of the most exported energy drinks from our country.
As Turkey Export Line, we export redbull to many countries. It is one of the energy drinks that we export upon the request of our customers. The most important issue for our customers is price and fast delivery. Thus, Our company, which is very sensitive in this regard, always meets the demands of its customers at the most affordable prices and in a fast time.
Our company has been in the food and beverage wholesale and supply business for many years. We are responding to the increasing demands in the best way. https://goo.gl/maps/hoCaiZXchLMvyjD28
Do they sell Red Bull in Turkey?
The energy drink redbull, which liked and consumed by the whole world, is also available in Turkey. Because, It is sold wholesale by red bull distributors and sold to markets and retailers by wholesale turkey export companies.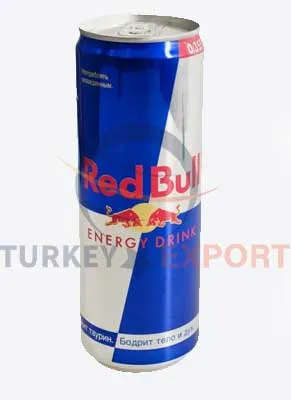 How much does Red Bull cost in Turkey?
Red Bull prices are one of the most frequently asked questions by importers. Unfortunately, it is not possible to give a standard price. Prices, which vary depending on the currency, so we confirm upon request. So, If you want to buy red bull from Turkey, you can contact us and get information about current prices.
Red Bull Wholesale Turkey
Importer companies from many countries want to buy wholesale red bull. For this reason, red bull wholesale turkey has become a sought-after term. If you want to buy wholesale red bull in Turkey, you can contact us.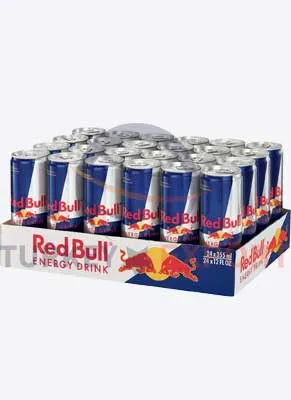 Red Bull Wholesale
Caffeine, taurine, B group vitamins, sucrose, glucose and Alpine spring water Red Bull Energy Drink helps you regain the energy you lost after sports and intense work. It meets your extra energy needs during intense and active days, long and tiring work and training, and keeps you fit. Thus, Our company engaged in wholesale red bull sales.
• The special formula of Red Bull Energy Drink contains high quality ingredients. These components are; Caffeine, Taurine, B Group Vitamins, Sugar and Alpine Spring Water.
• 250 ml 1 can of Red Bull Energy Drink contains 37.5 mg of caffeine. Furthermore, This is close to the amount of caffeine in a cup of brewed black tea.
• Sugar amount of 1 can of Red Bull Energy Drink; it is close to the amount of sugar in the same amount of orange or apple juice – 11 g per 100 ml.
• Also, the cans produced from 100% recyclable aluminum cans.
• Energy Drink Red Bull, 250 ml
• This energy drink Revitalizes the body and mind.
Red Bull History
Inspired by functional beverages from the Far East, Dietrich Mateschitz founded Red Bull in the mid-1980s. Firstly, It launched the birth of this new product as Red Bull Energy Drink in Austria on April 1, 1987, with a unique marketing strategy. A brand new brand and a brand new category – Energy Drinks – was born. Our company is one of the wholesale red bull dealers in Turkey.
Caffeine: Ancient civilizations knew caffeine for its invigorating effect on the human body and consumed it from natural sources such as tea, coffee, cocoa beans and cola berries.
Group B Vitamins: Vitamins are essential micronutrients require to maintain normal bodily functions.
Sugar: The sugar in Red Bull Energy Drink is derivable from sugar beets.
Taurine: Taurine is an amino acid that occurs naturally in the human body and is part of the daily diet. It takes part in many biological processes.
Water from the Alps: Naturally, water is an essential ingredient in Red Bull.
Meanwhile, one should not mix it with alcohol. So, Red bull is not recommended for children, people under the age of 18, the elderly, diabetics, those with high blood pressure, pregnant and lactating women, those with metabolic diseases, kidney failure and people sensitive to caffeine. It is not a sports drink and should not be consumed before, during or after intense physical activity. It is not recommended to consume more than 500 ml per day. Contact us to buy Food Products Made in Turkey.